ALL THE WONDERS OF SIX LITTLE SPOONS


_________________



ALL THE WONDER OF SIX LITTLE SPOONS is a project that came to life in 2021 in Cologne (DE) on the initiative of composer and guitarist Szymon Wójcik. The ensemble is a group of 10 musicians from different parts of the world, coming from various musical backgrounds. This trans-genre and international aspect of the project allows the group to search for a common denominator that does not fit into national or genre divisions.





In the music created for this project, Wójcik looks for a balance between the precise organization of the musical material and freedom of expression, he gives up the idea of a soloist in favor of a dialogue and searching for a common language, explores different modes of deconstruction and the boundaries between noise and conventional music. He draws from various musical and artistic traditions, often, at first glance, far apart, trying to escape from labeling.
An important element of the compositions are the texts, fragments of "Tender Buttons" by Gertrude Stein and the poem by polish artist Monika Orpik, which exerted a great influence on the compositional process, thee direction and the meaning of music.

.

Szymon Wójcik - electric guitar, concept and compositions
Thea Soti - voice
Ferdinand Schwarz - trumpet
Jonas Engel - alto sax, clarinet
Victor Fox - bass clarinet
Emilia Gołos - piano
Zoe Argiriou - vibraphone, percussion
Magdalena Lorenz - violin
Jonas Gerigk - double bass
Anthony Greminger - drums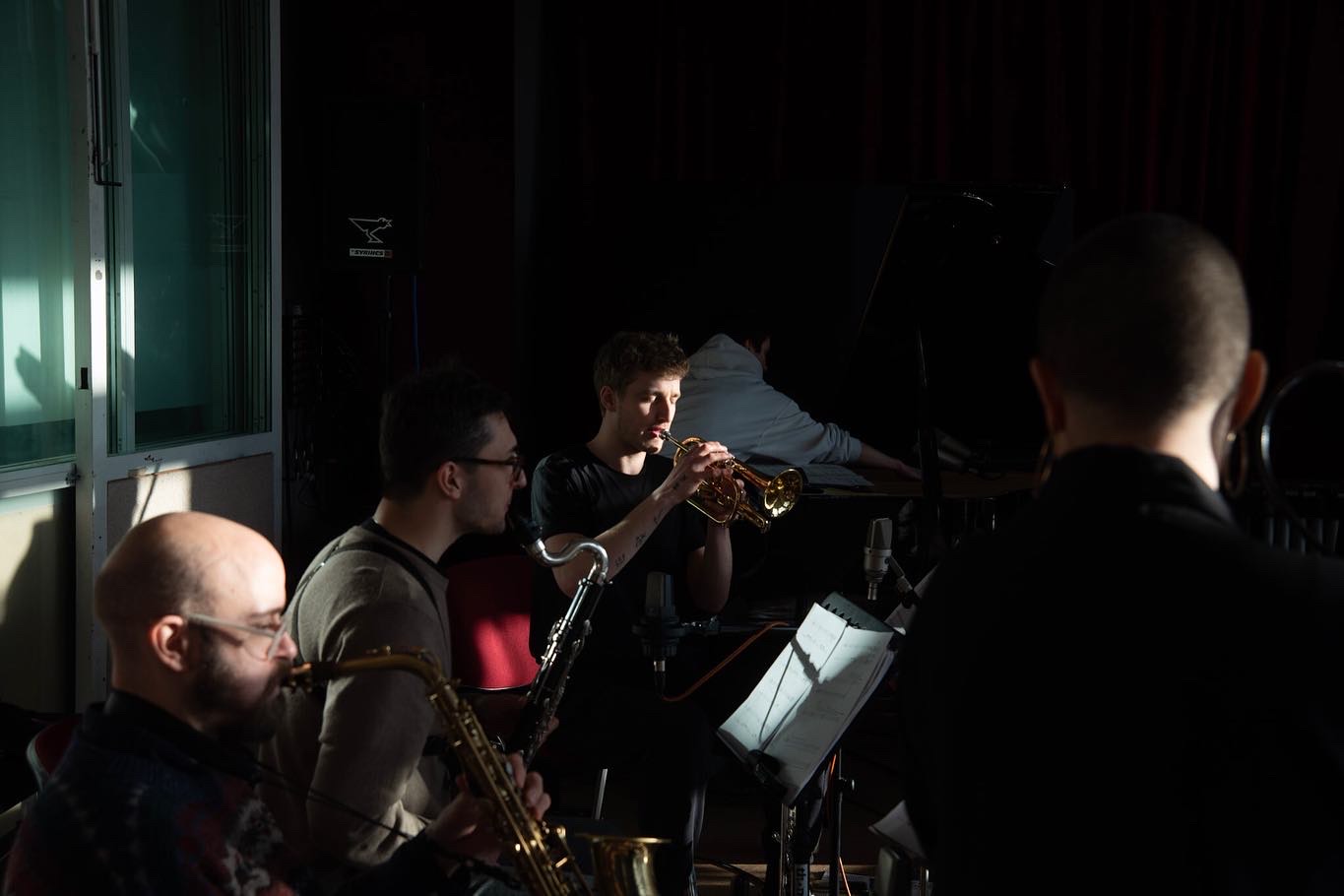 photos Ludwig Lederer